---

Central Florida Jewish Film Festival
Winter Hunt
Buy a Mensch Pass to receive admission to all 5 CFJFF programs with first priority seating! Or buy a Series Pass to receive discounted admission to all 5 CFJFF programs and second priority seating after Mensch Passholders.
In this award-winning psychological thriller, a young woman, on a mission of vigilante justice, goes to extremes to seek reprisal against a suspected ex-Nazi.  Driving on a deserted highway through the German countryside, Lena (Carolyn Genzkow) arrives at a remote estate as nightfall descends. Feigning a car accident, she begs for help from the deeply apprehensive Maria (Elisabeth Degen, Aimee & Jaguar), who reluctantly agrees to invite her in. But Lena's plea is a ruse to confront the aged patriarch Anselm Rossberg (Michael Degen, Hannah Arendt), a former Auschwitz guard accused of war crimes. Lena's efforts to extract a confession at gunpoint result in a twisted cat-and-mouse game, as the three characters enter a standoff fraught with moral complexities and shocking revelations. Powerhouse performances and a taut script fuel this edge-of-the-seat chamber drama about wartime guilt and culpability across generations.
Preceded by:
I HAVE A MESSAGE FOR YOU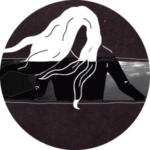 In this powerful and partially animated documentary, a Holocaust survivor in Tel Aviv relates the incredible story of jumping off an Auschwitz-bound train from Belgium while leaving her gravely ill father behind.
Winter Hunt: Germany, 2017, 75 min, Directed by Astrid Schult, Not Rated, In German with English subtitles
I Have a Message For You: Italy, 2017, 13 min, Directed by Matan Rochlitz, In French with English subtitles
"**** (4-Stars!) Suspenseful…uses clever foreshadowing and symbolism to tell a creepy story. Intense."

– Evan Crean, REEL RECON

Upcoming Programming

---