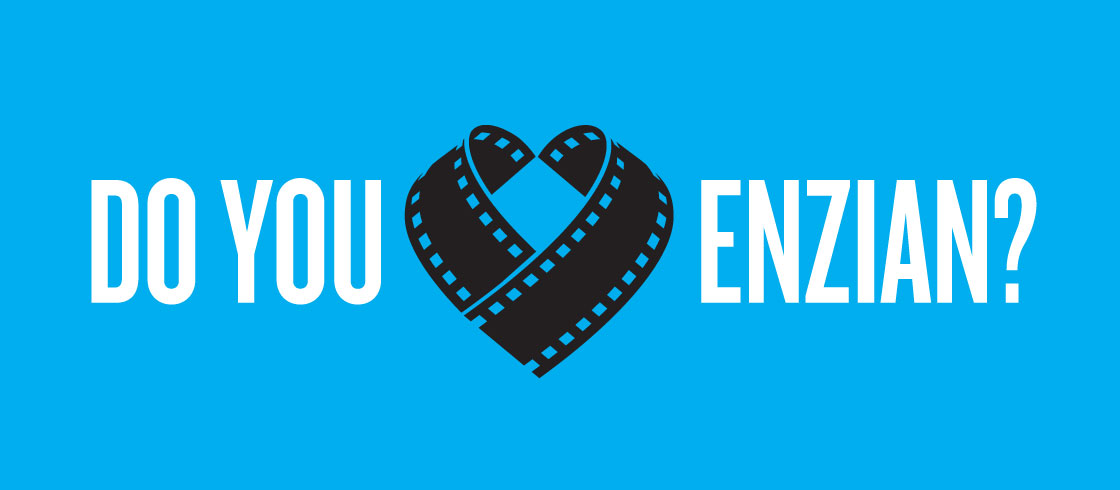 AS A NON-PROFIT COMMUNITY-SUPPORTED ORGANIZATION, WE CANNOT DO THIS WITHOUT YOUR TREMENDOUS SUPPORT.
Only 25% of Enzian's operating income is derived from ticket sales. Although we work to generate revenue from other sources, know the bulk of our remaining income comes from the generous support of individuals just like you, as well as corporations and foundations. On behalf of Enzian and our community at large, we thank you in advance for your support.
---
Enzian's Outstanding Programs
The world-renowned Florida Film Festival, featuring over 180 films and 23,000 guests
Three cultural film festivals and showcases (South Asian Film Festival, Central Florida Jewish Film Festival, and the Brouhaha Film & Video Showcase)
Bi-monthly Cult Classic events
Special Meet-the-Filmmaker screenings
KidFest, our Young Filmmakers' Summer Camp and Family Film Series
The Youth Curriculum Studies program, taking children out of the classroom and into the theater for discussions on classic works of cinema
The Youth Acting Program, which is committed to offering a creative, challenging, nurturing, and professional environment that encourages children and teens interested in acting
Monthly Popcorn Flicks in the Park in Downtown Winter Park
* Please note that your donation is separate from your annual membership dues and may not be applied to any goods or services.
For more information, please contact the Development Office.
See what your support can do!
$25 – 3 ticket vouchers to another area non-profit so those who might not otherwise be able to experience Enzian.
$50 – 1 film be shipped to Enzian.
$100 – 1 nights' lodging for a visiting filmmaker during the Florida Film Festival.
$250 – 25 tickets for students in need to attend a family film at Enzian.
$500 – 1 scholarship to the KidFest Young Filmmakers' Summer Camp for an underprivileged child.
$1,000 – 1 FREE Popcorn Flick in the Park to the public.
Enzian Circles
Enzian is pleased to announce the formation of a new group called the "Alpenrose Circle". Named after a beautiful alpine flower, this group is the first of several donor circles that Enzian will introduce in the coming year meant to thank our donors for their much-appreciated support. If you would like to learn more about the Alpenrose Circle, contact Jo Gilley at 407-629-1088 x303.
Enzian Theater Inc is a tax-exempt 501(c)3 organization regulated by the Florida Department of Agriculture & Consumer Services pursuant to the Florida Solicitation of Charitable Contributions Act.  Our Registration Number is CH-5644.  A COPY OF THE OFFICIAL REGISTRATION AND FINANCIAL INFORMATION MAY BE OBTAINED FROM THE DIVISION OF CONSUMER SERVICES BY CALLING TOLL-FREE WITHIN THE STATE. 1-800-HELP-FLA (435-7352) OR www.FloridaConsumerHelp.com. REGISTRATION DOES NOT IMPLY ENDORSEMENT, APPROVAL, OR RECOMMENDATION BY THE STATE.