---


Midnight Movies
Re-Animator
**PLEASE NOTE: Our ticketing system will be down for maintenance on Saturday from 10PM-1AM. Please buy your tickets in advance or bring cash with you to purchase a ticket on Saturday night.
H.P. Lovecraft and Lucio Fulci did not team up to make the most amazing gore-sex grotesquerie of 1985 — but thanks to RE-ANIMATOR, they didn't have to. Director Stuart Gordon and producer Brian Yuzna's joint debut feature, this epochal, awe-inspiring amalgam of FRANKENSTEIN, THE BEYOND, and REVENGE OF THE NERDS is where science meets chaos to produce an hyperactive overdose of gruesome insanity.
Herbert West (Jeffrey Combs) is a new Miskatonic University student who also moonlights as a mad scientist, intent on perfecting a serum that "re-animates" corpses. Soon, everyone wants a piece of the action, including an evil professor and his army of slime-covered deadites. With berserker theatrics, career-defining roles from horror icons Combs and Barbara Crampton, and a scene of two adults chasing an undead cat in a basement, RE-ANIMATOR isn't just a masterpiece of the horror genre — it's a masterpiece of life.
Try one of our 13 Cocktails of Halloween, available at Eden Bar all October! Especially: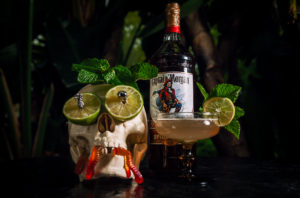 Re-Animator Cocktail – $9
Banana Infused Captain Morgan Spiced Rum, Demerara Syrup, Fresh Mint & Fresh Squeezed Lime Juice
USA, 1985, 105 minutes, Rated R, Directed by Stuart Gordon

Upcoming Special Programs

---