---


Book to Big Screen
Misery
After a serious car crash, novelist Paul Sheldon (James Caan) is rescued by former nurse Annie Wilkes (Kathy Bates), who claims to be his biggest fan. Annie brings him to her remote cabin to recover, where her obsession takes a dark turn when she discovers Sheldon is killing off her favorite character from his novels. As Sheldon devises plans for escape, Annie grows increasingly controlling, even violent, as she forces the author to shape his writing to suit her twisted fantasies.
After the film, there will be a discussion led by Dr. Ben Hudson, Assistant Professor of English at Rollins College. At Rollins, Professor Hudson's research and teaching focus on nineteenth-century British literature; his secondary interests are in aestheticism, sexuality studies, and the intellectual history of amateurism. At this event, Professor Hudson hopes to initiate a conversation comparing and contrasting the film and novel, while encouraging discussion surrounding the central themes of both texts.
Try one of our 13 Cocktails of Halloween, available at Eden Bar all October! Especially: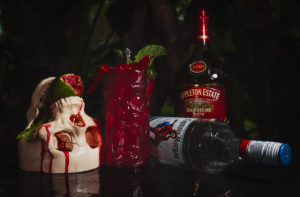 Misery Cocktail – $9
Appleton Signature Blend Rum, Captain Morgan White Rum, EB Pistachio Orgeat, EB Honey Syrup, Fresh Squeezed Lime Juice & Grapefruit Juice
*This cocktail contains ingredients that may be harmful to individuals with nut allergies!

USA, 1990, 107 minutes, Rated R, Directed by Rob Reiner

Upcoming Special Programs

---