---


Special Event
Eden Bar's July 4th BBQ
Join us for food, fun, and festive drinks at Eden Bar's July 4th BBQ!
From 12-5PM, our chef will be outside grilling up some hamburgers, hot dogs, and delicious sides for your enjoyment. We'll also be offering some specialty Eden Bar cocktails for the occasion, as well. So, come on out and celebrate with us under our beautiful foliage before heading off to see the fireworks!
Food:
Hamburger or hot dogs with choice of side – $6 (Chili and cheese sauce available as an add-on)
Side options: Chips, Pasta Salad, or Cole Slaw (Add an additional side for only $2)
Dessert: Chocolate Chip Cookies or Brownies – $2
Drinks:
These drinks will also be available all weekend long at Eden Bar (Thursday, July 4th – Sunday, July 7th)!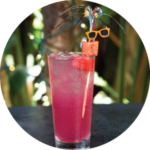 Firecracker Punch – A refreshing Watermelon cocktail with a tequila bang – $5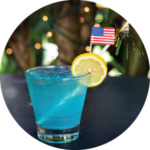 'Merica's Lemonade – What could be better than a berry flavored lemonade spiked with some Smirnoff Vodka? – $5

Upcoming Programming

---