---

South Asian Film Festival
CHHOTA CINEMA: NEW INDIAN SHORTS 2023
Buy a Series Pass to receive discounted admission to all 5 South Asian Film Festival films, plus priority seating!
Always striving to showcase the best in cutting-edge new Indian cinema, the South Asian Film Festival is proud to present 5 highly acclaimed short films from across the globe. This fascinating and diverse mix features both narrative and documentary: EID MUBARAK, THE AFTER: A CHEF'S WISH, WHITE ANT, ESPERANZA, and NOCTURNAL BURGER. 
EID MUBARAK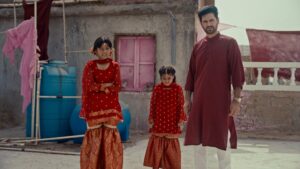 USA/PAKISTAN, 2022, 16 MIN
Directed by Mahnoor Euceph
In Urdu with English Subtitles
Florida Premiere!
A privileged six-year-old Pakistani girl embarks on a mission to save her beloved pet goat from being eaten on the Muslim holiday of Eid al-Azha, only to learn the meaning of sacrifice.
THE AFTER: A CHEF'S WISH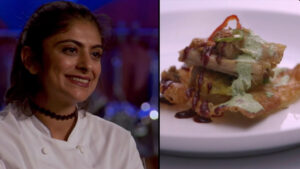 PAKISTAN, 2022, 26 MIN
Directed by Umar Riaz
In English and Urdu with English Subtitles
Florida Premiere!
After Chef Fatima Ali—Fan Favorite Winner of 'Top Chef: Season 15'—faces a tragic turn of events in her life, her brother Mohammad must take up the mantle to continue her legacy of bridging cultures through food and providing the joy of it to the underprivileged in Pakistan.
WHITE ANT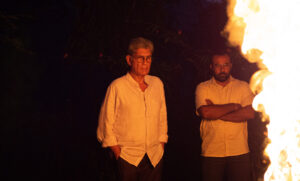 UK/INDIA, 2022, 15 MIN
Directed by Shalini Adnani
In English and Hindi with English Subtitles
East Coast Premiere!
Ashish, a middle-aged businessman, is called back to his now abandoned childhood home, where he is confronted with a colony of termites eating the house from the inside out.
ESPERANZA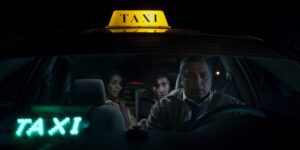 USA, 2022, 18 MIN
Directed by Shruti Parekh
In English, Hindi and Spanish with English Subtitles
Southeast Premiere!
When an immigrant taxi driver in upstate New York takes an undocumented couple to the Canadian border, they find themselves at odds in the shared pursuit of a better life.
NOCTURNAL BURGER
2023, INDIA, 28 MIN
Directed by Reema Maya
In English, Hindi and Marathi with English Subtitles
Southeast Premiere!
A 13-year-old girl and a 30-something man are brought to a police station in Mumbai in the middle of the night by two strangers. Amidst questionable motives and unreliable narrators, a frustrated female constable investigates what happened that night, and what could've happened.

Upcoming Programming

---