---

South Asian Film Festival
Chhota Cinema: New Indian Shorts 2021
Buy a Series Pass to receive discounted admission to all 5 South Asian Film Festival films, plus priority seating!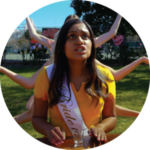 LAST NIGHT IN VEGAS
USA, 2020, 8 MIN
Directed by J. Nicholas Meese
Southeast Premiere!
On the morning of her arranged marriage, a perfect Bengali-American daughter sings about the not-so-perfect choices she made the night before at her Vegas bachelorette party.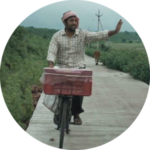 DAMMY
India, 2020, 28 MIN
Directed by Rukshana Tabassum
In Hindi with English Subtitles
U.S. Premiere!
A young widower and father living in rural Madhya Pradesh is left to care for his baby, trying his best to fill the mom's absence. But his love for his lost wife and living child forces him into trying some bizarre solutions to the baby's problems, and one very extreme request.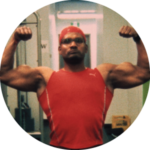 STRONG SON
Canada, 2020, 3 MIN
Directed by Ian Bawa
Southeast Premiere!
An endearing portrait of a South Asian father as he attempts to give life and marital advice to his bodybuilding and image-obsessed son. This touching, comedic, and autobiographical short film stars the director's own father, Jagdeep Singh Bawa.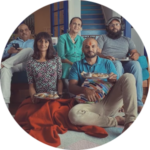 RUNS, IN THE FAMILY
USA, 2020, 10 MIN
Directed by Paras H. Chaudhari
Florida Premiere!
When the eldest son comes home to celebrate his birthday, he finds that a heated argument has caused everyone in the family to retreat to their own spaces. As he visits each room and finds them dealing with their anger in their own way, he must find a way to process his own.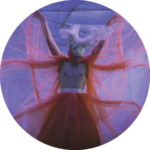 NOTHING BUT A HUMAN
India, 2020, 45 MIN
Directed by Swati Jaiswal
In English and Hindi with English Subtitles
North American Premiere!
This visually striking and timely documentary focuses on Hiten Noonwal, a young gender-fluid artist seeking love and acceptance who also happens to belong to the LGBTQ community as well. From designing dressing for Local Ramleela Cosplay of his village to reaching NID Ahmedabad as an Apparel Design student, he has found a way to use his artistic talent to not only express himself through his art, but to also use it as a weapon to fight his social battles and bring awareness.
Total Running Time: 94 minutes

Upcoming Programming

---