---

South Asian Film Festival
Chhota Cinema: New Indian Shorts 2019
Buy a Series Pass to receive discounted admission to all 5 South Asian Film Festival programs, plus priority seating!
Table reservations cannot be made for this event.
Always striving to showcase the best in cutting-edge new Indian cinema, the South Asian Film Festival is proud to present 5 outstanding films from across the globe. The program includes A SARI FOR PALLAVI, the U.S. Premiere of ROOTING FOR ROONA*, DIFFICULT PEOPLE, THE FIELD, and LADY BIKERS OF KOLKATA*. Audience members can vote for their favorite to receive our Audience Award.
*Talent in attendance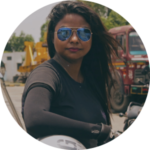 LADY BIKERS OF KOLKATA*
USA/INDIA, 2018, 13 MIN
DIRECTED BY SARAH HOLLAND & RAMSEY KHAWAJA, NOT RATED, IN BENGALI, HINDI, AND ENGLISH WITH ENGLISH SUBTITLES
A group of female motorcyclists in Kolkata, India share their experiences at the forefront of a biking movement that challenges gender roles in a changing society.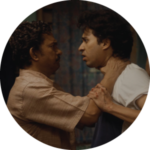 DIFFICULT PEOPLE
USA/INDIA, 2018, 20 MIN
DIRECTED BY Sohil Vaidya, NOT RATED, IN HINDI WITH ENGLISH SUBTITLES
Akash, an aspiring graffiti artist lives with his father, Sudhakar. While rebelling against his father's conventional approach to life, Akash struggles to find his creative expression in the vast liberating spaces of Mumbai.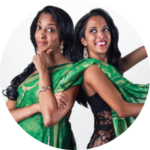 A SARI FOR PALLAVI
USA, 2019, 10 MIN
DIRECTED BY KATE CHAMURIS, NOT RATED, IN ENGLISH
With her cousin's wedding starting in one hour, Pallavi has to decide between honoring the Indian traditions of her family or staying true to her modern American identity.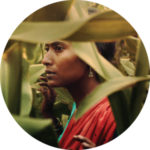 THE FIELD
FRANCE/INDIA, 2018, 19 MIN
DIRECTED BY SANDHYA SURI, NOT RATED, IN HINDI WITH ENGLISH SUBTITLES
Southeast Premiere!
A poor agricultural laborer leads a double life in the village's last remaining cornfield. But the harvest is approaching. Winner of the Short Cuts Award for Best International Short Film at the Toronto International Film Festival and the Grand Jury Award for Best Short at the Indian Film Festival of Los Angeles.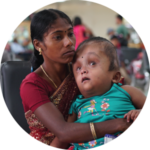 ROOTING FOR ROONA*
INDIA, 2018, 40 MIN
DIRECTED BY PAVITRA CHALAM & AKSHAY SHANKAR, NOT RATED, IN BENGALI AND ENGLISH WITH ENGLISH SUBTITLES
U.S. Premiere!
A little girl named Roona Begum is born in the North East of India with an unprecedented head size caused by a birth defect. This is the story of one family and how they raise a child against insurmountable odds.

Upcoming Programming

---