---


Kid's Halloween Party featuring
Casper
Bring the entire family for a costume party featuring Casper! Before sitting down to enjoy the film, dress your ghouls in costume and join us for a deliciously spooktacular lunch, games, and fun the whole family will enjoy!
Doors Open: 11AM
Lunch/Games 11:15AM- 12:15PM
Spooky Kids Parade & Costume Contest: 12:15PM-12:30PM
Film starts at 12:30PM
Make sure to arrive on time to not miss out on any of the fun!
Movie and Party Package:
$20 children under 12
$25 adult
Tickets Include:
1 Movie Ticket
Spooky Lunch Buffet
Costume Contest for kids
Games
No Movie ONLY tickets are offered.
Table reservations cannot be made for this event
Casper (voiced by Malachi Pearson) is a kind young ghost who peacefully haunts a mansion in Maine. When specialist James Harvey (Bill Pullman) arrives to communicate with Casper and his fellow spirits, he brings along his teenage daughter, Kat (Christina Ricci). Casper quickly falls in love with Kat, but their budding relationship is complicated not only by his transparent state, but also by his troublemaking apparition uncles and their mischievous antics.
Try one of our 13 Cocktails of Halloween, available at Eden Bar throughout October! Especially this one, which you can enjoy with the kiddos!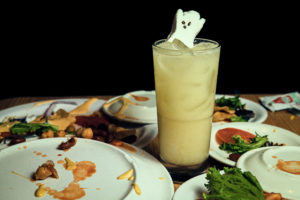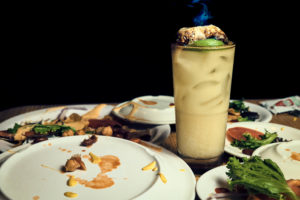 The Friendly Ghost (non-alcoholic) – $5
The Mean Ghost (alcoholic) – $10
A friendly * non-alcoholic * mocktail for your little ghouls and goblins. Fresh pineapple juice, and cream of coconut. Kids or no kids? Ask your bartender to add a shot of Hamilton 151 over-proof rum to make it a "Mean Ghost."
USA, 1995, 100 minutes, Rated PG, Directed by Brad Silberling

Upcoming Special Programs

---