---


Midnight Movies
Bride of Re-Animator
30th Anniversary!
Date. Mate. Re-Animate.
It's eight years since the Miskatonic massacre. Unperturbed by the disastrous outcome of his previous meddling with the dead, Dr. West (an always on-fire Jeffrey Combs) continues his research into the phenomenon of re-animation; only this time, he plans to create life — starting with the heart of his young protégé's dearly deceased. Surely, nothing could go wrong.
With SFX master Screaming Mad George (the man behind SOCIETY's infamous "shunting" sequence) on hand to contribute a host of characteristically weird and wonderful creations — including zombified bats and a one-eyed finger spider — Bride of Re-Animator is a more than worthy successor to Gordon's original cult classic, spilling forth with love for the classic horror films of yesteryear.
Try one of our 13 Cocktails of Halloween, available at Eden Bar throughout October! Especially: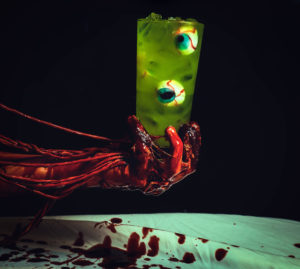 Killer Zombies – $9
Our "re-animator agent" is here to make you the life of the morgue—we mean party. Skyy vodka, pineapple, almond, fresh lime juice, and melon liqueur.
USA, 1989, 96 minutes, Rated R, Directed by Brian Yuzna

Upcoming Special Programs

---