---

Brouhaha
Brouhaha Program #2
Buy a Showcase Pass to save on admission to all four Brouhaha Programs!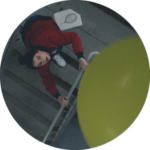 LEAK
Written/Directed by Gabriel Inghilterra, Produced by Nicholas Diaz, Full Sail University, 3 min 48 sec
A young woman is startled by a mysterious leak that makes her sketches come alive.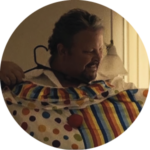 A KILLER FANDOM
Written/Directed/Produced by Francisco Cabrera, Florida State University, 8 min 5 sec
A documentary chronicling a woman's close encounter with infamous serial killer John Wayne Gacy, told through the eyes of a community obsessed with true crime stories.
CUDDLEFISH
Co-written by Connor Waugh, Jenin Mohammed, Shanique Brown, Co-written/Co-directed by Jared Bittner, Co-directed by Brianna Jaeger, Produced by Cheryl Briggs, University of Central Florida, 7 min, Winner – December FilmSlam
A daring Viking's adventure comes to a halt after meeting a love-sick kraken.  An epic conflict of wit ensues, teaching them that love is blind.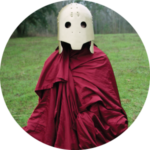 AV CLUB
Written/Directed by Nicholas Markart, Produced by Tyler Knutt, Florida State University, 7 min 37 sec
As a high school A.V. club faces the absurdity of egomania, tensions flare between the director and main actress, leading to a fatal reprimand for the crew.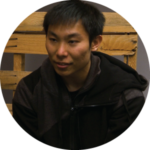 SUGAR GLASS CEILINGS
Written/Directed/Produced by Annika Ciul, Florida State University, 7 min 39 sec
After over nine decades of Academy Awards®, the forgotten performers who risk their lives are finally standing up and fighting for the recognition they deserve.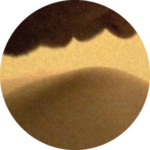 INTRUSION
Written/Directed/Produced by Ali Akbari, University of Central Florida 2 min 30 sec
An uninvited presence intrudes and roams within the boundaries of a couple, demanding the soul and flesh of an occupant.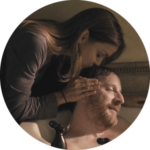 REMAIN
Written/Co-directed by Irene Delmonte, Co-directed/Produced by Bradley J. Lincoln, 4 min 54 sec, Winner – May FilmSlam
A couple struggling to connect after enduring a terrible tragedy, spend a morning reminiscing about their time together.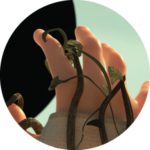 THE ROSE GARDEN
Written/Directed by Jessica Stanley & Nina Gerstenhaber, Ringling College of Art and Design, 2 min 52 sec
A boy is tempted inside a magical rose garden when he loses his toy plane.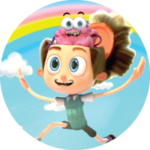 MIND GAMES
Written/Directed by Jiaqi Yan, Ringling College of Art and Design, 2 min 13 sec
All work and no play can make your mind wander.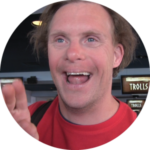 JASON
Written/Directed/Co-produced by Kayla Beadle, Co-produced by Lisa Mills, University of Central Florida, 7 min 5 sec
Jason happily lives his life to the fullest because of the obstacles he's facing.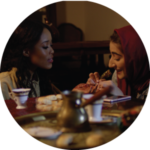 JOUD
Written/Directed by Sabrina Attar, Produced by Andrew Walton, Florida State University, 6 min 23 sec
After a local mosque is torched in a hate crime, a girl must choose whether or not to stand in solidarity with her Muslim best friend.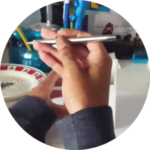 GRANDMA'S GIFT
Co-written/Directed by Delaney Kreidler, Co-written/Produced by Laura Mueller, Co-written by Mikhayla Winston & Nadlee Woods, Winter Park High School, 4 min 58 sec
A teen recovering from her grandma's death is left with a special gift from her.  Little does she know the chaos that it will bring.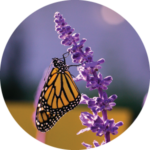 THE MONARCH INITIATIVE: SUSTAINABILITY CULTURE BLOOMS IN THE AUDUBON PARK GARDEN DISTRICT
Written by Stephany Nazari, Directed by Colin Morris, Produced by Jacob Kaplan, Full Sail University, 6 min 45 sec, Winner – June FilmSlam
This doc captures the businesses and inhabitants of eco-minded neighborhood, Audubon Park, who have built a culture focused on conservation and sustainability in partnership with The Monarch Initiative.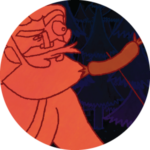 WIENER ROAST
Written/Directed/Produced by Emma Landeche, Florida State University, 2 min 6 sec
A gluttonous camper squabbles with his unruly animate campfire over a pack of hotdogs.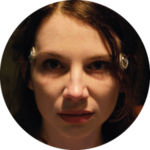 SIPHON
Written/Directed by Tony DeNiro, Produced by Laura Johnson, Florida State University, 14 min
After fleeing the scene of a hit and run, Gena Hayes is kidnapped and connected to a terrifying machine by an unhinged scientist.
Total Running Time: 88 minutes

Upcoming Programming

---