---

Brouhaha
Brouhaha Program #1
Buy a Showcase Pass to save on admission to all four Brouhaha Programs!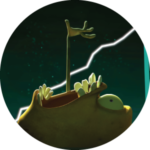 ATTACK OF THE POTATO CLOCK
Written/Directed by Ji young Na & Victoria Lopez, Ringling College of Art and Design, 2 min 45 sec
On a dark and stormy night in the 1980s, a mutated science experiment comes alive to get revenge on Hilda, the elementary school cafeteria lady.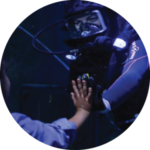 WOMAN OF STEEL
Written/Directed/Produced by Chris Violette, Florida State University, 8 min 9 sec
A self-proclaimed human cyborg recounts her childhood with a missing limb, and her subsequent ambition to become a bionic role model for children.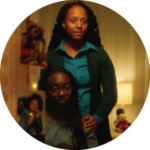 SKIN I'M IN
Written/Directed by Chavez Caley, Produced by Wasly Castillo, Florida State University, 6 min 4 sec
After being rejected for the color of her skin, an African-American high school girl thinks bleaching is the solution to all of her problems.
AMERICAN FOREIGNER
Written/Directed/Produced by Alexander Santaella, University of Central Florida, 3 min 43 sec
An experimental film exploring the relationship between the American dream and the Puerto Rican reality.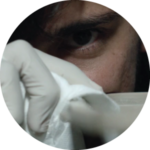 LITTER
Written/Directed/Produced by Wes Hall, 7 min 41 sec, Winner – February FilmSlam
Braxton Wright's obsession with alternative art puts him in the crosshairs of a mysterious visitor who will stop at nothing to bring him down.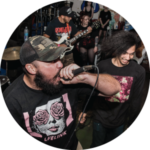 HARDCORE OUTLET
Written/Directed/Produced by Riley Hain, Daytona State College, 2 min 58 sec
A man explains how writing music and being involved in the local music scene has helped him cope with his mental illness.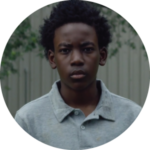 MERCY
Written/Directed by Nathaniel Price, Produced by Yue Zhao, Florida State University, 6 min 12 sec
A homeless boy steals from the local mechanic, who in turn offers him kindness.  But when tragedy strikes, the boy must make a choice.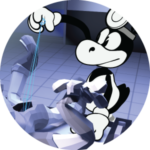 ANIMATION GENERAL
Written/Directed by Sawyer Geffert, Ringling College of Art and Design, 1 min 50 sec
In a hospital for animated characters, a 2D doctor and clay-mation nurse must operate on a broken 3D model.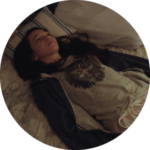 SOPHOMORE
Written/Directed by Grace Stalley, Produced by Livia Ihinosen Ohihoin, Florida State University, 8 min 36 sec
High school sophomore Allie's plan for a special last night with her two college-bound best friends is ambushed by a group of rambunctious graduates.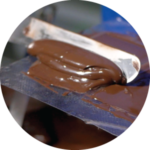 I MAKE CHOCOLATE
Written/Directed by SKIP, Produced by Allen Paschel, 5 min 22 sec, Winner – August FilmSlam
Kathryn Neel explains how her love for technology and chocolate unexpectedly led her to start a business as a chocolatier at Sappho Chocolates.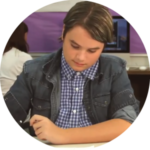 FIRST IMPRESSIONS
Written/Directed by Mario Acevedo, Produced by Ethan Moore, Dixie Hollins High School, 4 min 49 sec
A boy tries to make a good first impression on his first day of school.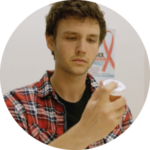 HEADS UP
Written/Directed by Alex McFry, Produced by Billy Kalstrom, Florida State University, 6 min 22 sec
After Ethan is diagnosed with HIV, he must come to terms with the realities of the virus and the stigma it carries.
GRANDMA EUNICE
Written/Directed by Robert Bevis, Produced by Diana Yifei Dai, Florida State University, 8 min 42 sec
A friendly encounter between ex-high school sweethearts takes an impossibly awkward turn during a spontaneous hospital visit that will change their lives forever.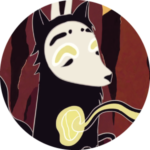 ENYOL THE LUMINARY
Written/Directed/Produced by Elyse Carley, Florida State University, 1 min 58 sec
Enyol, a curious but impulsive spirit of the night, realizes that in order to grow, he must search within himself instead of taking from others.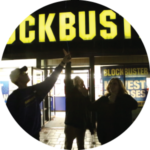 SAVING BLOCKBUSTER
Written/Co-directed/Co-produced by Alex Ullom, Co-directed/Co-produced by Wesley Hayes, Florida State University, 13 min 39 sec
Three filmmakers travel to one of the last surviving Blockbuster Video stores to wage war against the biggest players in entertainment.  It goes horribly wrong.
Total Running Time: 89 minutes

Upcoming Programming

---