---


Saturday Matinee Classics
Don't Look Now
Nicolas Roeg Tribute
Still grieving over the accidental death of their daughter, Christine (Sharon Williams), John (Donald Sutherland) and Laura Baxter (Julie Christie) head to Venice, Italy, where John's been commissioned to restore a church. There Laura meets two sisters (Hilary Mason, Clelia Matania) who claim to be in touch with the spirit of the Baxters' daughter. Laura takes them seriously, but John scoffs until he himself catches a glimpse of what looks like Christine running through the streets of Venice.
Try one of our 13 Cocktails of Halloween, available at Eden Bar throughout October! Especially: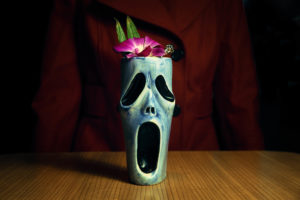 Christine – $14
Give into your premonition and order another. Donald Sutherland isn't here to judge… Hamilton 86 rum, cinnamon syrup, a few dashes of Angostura bitters with a touch of absinthe, mixed with our secret ghost fluids mix made in-house.

UK | Italy, 1973, 110 minutes, Rated R, Directed by Nicolas Roeg

Upcoming Special Programs

---