---


Holiday Weekday Matinee
A Christmas Story
Part of our 12 Days of Christmas!
Based on the humorous writings of author Jean Shepherd, this beloved holiday movie follows the wintry exploits of youngster Ralphie Parker (Peter Billingsley), who spends most of his time dodging a bully (Zack Ward) and dreaming of his ideal Christmas gift, a "Red Ryder air rifle." Frequently at odds with his cranky dad (Darren McGavin) but comforted by his doting mother (Melinda Dillon), Ralphie struggles to make it to Christmas Day with his glasses and his hopes intact.
Try one of our Holiday Cocktails, available at Eden Bar throughout December! Especially: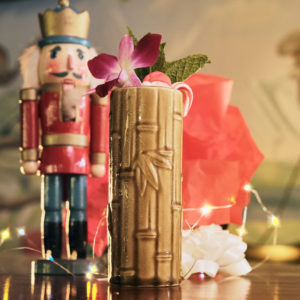 Triple-Dog Dare Ya – $9
Tropical blend of Brinley Shipwreck Coconut Rum, melon, pineapple, Jägermeister and lime. Oooh fudge… we triple-dog-dare ya to try this fruity treat!


You'll Shoot Your Eye Out! 
$5 Cinnamon Toast Crunch Shots
Fireball & Rumchata with a candy-coated rim
USA, 1983, In English, 94 minutes, Rated PG, Directed by Bob Clark

Upcoming Programming

---