---


Cult Classics
National Lampoon's Christmas Vacation
Part of our 12 Days of Christmas!
As the holidays approach, Clark Griswold (Chevy Chase) wants to have a perfect family Christmas, so he pesters his wife, Ellen (Beverly D'Angelo), and children, as he tries to make sure everything is in line, including the tree and house decorations. However, things go awry quickly. His hick cousin, Eddie (Randy Quaid), and his family show up unplanned and start living in their camper on the Griswold property. Even worse, Clark's employers renege on the holiday bonus he needs.
Try one of our Holiday Cocktails, available at Eden Bar throughout December! Especially: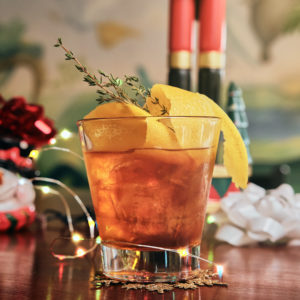 Griswold Family Pick-me-up – $11
Cask & Crew Ginger Spice Whiskey, house-made orange zest and thyme syrup with Angostura bitters. It's all part of the experience, honey!
USA, 1989, 97 minutes, Rated PG-13, Directed by Jeremiah S. Chechik

Upcoming Special Programs

---