---


Saturday Matinee Classics
Hush…Hush, Sweet Charlotte
Part of our 13+ Films & Cocktails of Halloween!
Olivia de Havilland Tribute
Forty years ago, on the night they were meant to elope, Charlotte Hollis (Bette Davis) found her lover decapitated during a party, the blood on her dress leading everyone to suspect she was the murderer. Now, in 1964, Charlotte is an old recluse and must fight to keep her home. She enlists the help of her cousin Velma (Olivia de Havilland), who was there at the time of the murder. However, soon after Velma's arrival, Charlotte's mind becomes unstable, and she starts seeing her dead lover's head.
Try one of our 13 Cocktails of Halloween, available at Eden Bar throughout October! Especially: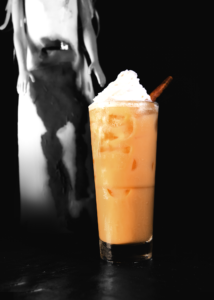 Dirty Little Affairs – $10
This nightcap could get you in trouble. You might start an affair or even commit a murder! Iced coffee with Cask & Crew Walnut Toffee whiskey, Bailey's Irish cream and a splash of cherry juice.
USA, 1964, 133 minutes, Not Rated, Directed by Robert Aldrich

Upcoming Special Programs

---