---

Central Florida Jewish Film Festival
Heading Home: The Tale of Team Israel
This film will take place at the Orlando Science Center
Buy a Mensch Pass to receive admission to all 5 CFJFF programs with first priority seating! Or buy a Series Pass to receive discounted admission to all 5 CFJFF programs and second priority seating after Mensch Passholders.
HEADING HOME: THE TALE OF TEAM ISRAEL is the highly entertaining David-and-Goliath story of Israel's national baseball team as it competes for the first time in the World Baseball Classic. After years of crushing defeats, Israel finally ranks among the world's best in 2017. Its roster includes many Jewish-American major leaguers, most with a tenuous relationship to Judaism, barely any ever having set foot in Israel. Their odyssey takes them from the Holy Land where they are hailed as modern-day Maccabees to the tournament in South Korea where they must debunk their reputations as has-beens and wannabes. The connection to Israel that the players forge pushes them to unexpected heights as they represent the country on the world stage and defy expectations. Winner of the Audience Award for Best Documentary at the Philadelphia and Washington Jewish Film Festivals.
Preceded by:
WIG SHOP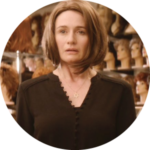 An orthodox Jewish woman (Emily Mortimer, Lovely & Amazing) wanders into a wig shop on the other side of town.  She is quickly befriended by the shop owner (Adina Porter, American Horror Story), only to discover that nothing is as it seems.
Heading Home: USA/Israel/Japan/South Korea, 2018, 86 min, Directed by Seth Kramer, Daniel A. Miller and Jeremy Newberger, Not Rated, In English
Wig Shop: USA, 2016, 16 min, Directed by Kat Coiro, In English and Yiddish with English subtitles
"A grand slam! Inspirational and exciting…a joyful reminder of why we embraced this team."

– Michael Jacobs, ATLANTA JEWISH TIMES

Upcoming Programming

---