---


Midnight Movies
Tourist Trap
Don't miss Eden Bar's Halloween Party, which takes place right before this screening!
Part of our 13 Films & Cocktails of Halloween
Tanya Roberts Tribute
The roads of America hold many dangers. These include — but are not limited to — talking mannequins, telekinetic fiends, and acid-tinged facials. In other words, welcome to TOURIST TRAP! The mysterious Mr. Slausen (Chuck Conners) owns a dilapidated roadside attraction in the woods. When a carload of road-tripping party people arrive on his doorstep, Slausen introduces them to a whole new grade of nightmare fuel. Produced by Charles Band (RE-ANIMATOR, GHOULIES) and featuring production design by Robert Burns (THE TEXAS CHAIN SAW MASSACRE), TOURIST TRAP is an elegant, nerve-shredding slasher that set the gold standard for thousands of car-broke-down-in-a-maniac's-front-yard movies.
Try one of our 13 Cocktails of Halloween, available at Eden Bar all October! Especially: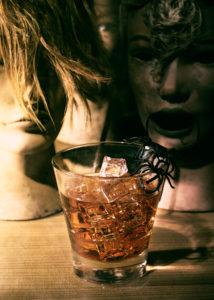 Wrong Turn $13
Cask & Crew Orange Whiskey, Campari, Sweet Vermouth
USA, 1979, 90 minutes, Rated PG, Directed by David Schmoeller

Upcoming Special Programs

---