---


Book to Big Screen
The Haunting
Part of our 13+ Films & Cocktails of Halloween!
Stay after the screening for a discussion on Shirley Jackson's original novel, led by Dr. Jill Jones of Rollins College's English Department, who regularly lectures on American Literature and popular culture.
Dr. John Markway, an anthropologist with an interest in psychic phenomena, takes two specially selected women to Hill House, a reportedly haunted mansion. Eleanor (Julie Harris), a lonely, eccentric woman with a supernatural event in her past, and the bold Theodora (Claire Bloom), who has ESP, join John and the mansion's heir, cynical Luke (Russ Tamblyn). They are immediately overwhelmed by strange sounds and events, and Eleanor comes to believe the house is alive and speaking directly to her.
Try one of our 13 Cocktails of Halloween, available at Eden Bar throughout October! Especially: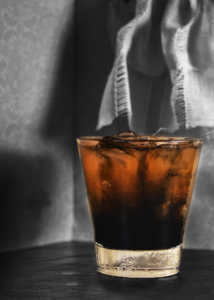 Hill House – $10
A few of these and you will think characters in our mural are talking to you… and they just might be! Uncle Val's Gin, Aperol, lime juice, and charcoal syrup to help keep things dark.
UK, 1963, 112 minutes, Rated G, Directed by Robert Wise

Upcoming Special Programs

---