---


Midnight Movies
Sorority Babes in the Slimeball Bowl-O-Rama
Part of our 13+ Films & Cocktails of Halloween!
3 horny nerds, 2 sorority sisters, and 1 badass biker chick unleash a mischievous imp after breaking into a bowling alley as part of a sorority initiation. Why has a thousand-year-old imp been imprisoned in a bowling trophy? Who cares? It's better just to sit back, grab a cold brew, and enjoy this hilarious horror-comedy, which became a cult classic to a generation of VHS and cable fans thanks to its schlock aesthetics, PORKYS-style T&A, and a pitch-perfect lead performance by '80s horror goddess Linnea Quigley (NIGHT OF THE DEMONS, RETURN OF THE LIVING DEAD).
Try one of our 13 Cocktails of Halloween, available at Eden Bar throughout October! Especially: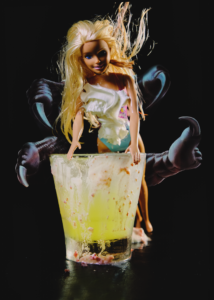 Slime-O-Rita – $10
Just what the sorority sisters ordered, a margarita to match their favorite color, slime green. Espolòn Blanco Tequila, Midori melon liqueur, lime juice, and simple syrup.
USA, 1988, 80 minutes, Rated R, Directed by David DeCoteau

Upcoming Special Programs

---