---


Special Event
Passfire
See the most primitive, life endangering firework frenzies, spurred by ancient custom, religion and passion, which persevere around our planet even today. PASSFIRE: THE MOVIE contrasts societies which attack one another's cathedrals with skyrockets to ones where second degree burns are a badge of honor, to our own spectacular pyrotechnic extravaganzas.
Our fascination with fire has manifested into fireworks around the globe. The Veverka Brothers' passionate labor of love takes us on a kaleidoscopic voyage into these primordial rituals painted with explosions and flames.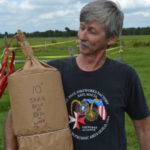 After the film, meet two of America's top fireworks artisans & learn about the programs offered by the Florida Pyrotechnical Arts Guild, one of the America's finest fireworks builder guilds. They will answer questions and show you firework crafting techniques, as well as have a demonstration!
Eden Bar will also be offering a special "Skyrocket" cocktail on the day of the screening! Members who are Contributor Level and above will receive the cocktail for FREE!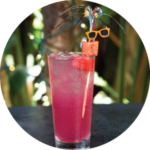 USA | China | India | Indonesia | Italy | Japan | Malta | Mexico | Spain, 2017, 100 minutes, Not Rated, Directed by Jesse & Jeremy Veverka

Upcoming Special Programs

---