---


Cult Classics / Science on Screen®
Face/Off
Join us for National Science on Screen night and enjoy an examination of the real-life science behind Face/Off by Dr. Marguerite Barnett, MD before the film!
8:30PM: Doors open for seating
9:00PM: Science on Screen presentation by Dr. Marguerite Barnett, MD, begins, followed by audience Q&A
9:30PM (approximately): Face/Off begins
Face/Off:
Obsessed with bringing terrorist Castor Troy (Nicolas Cage) to justice, FBI agent Sean Archer (John Travolta) tracks down Troy, who has boarded a plane in Los Angeles. After the plane crashes and Troy is severely injured, possibly dead, Archer undergoes surgery to remove his face and replace it with
Troy's. As Archer tries to use his disguise to elicit information about a bomb from Troy's brother, Troy awakes from a coma and forces the doctor who performed the surgery to give him Archer's face.
Marguerite Barnett, MD is a graduate of the Joint Harvard-MIT Health Sciences & Technology Program. Although she is board-certified in general and plastic surgery, her experience in transplantation was limited to organ harvesting.  One of her mentors at Harvard, Dr. Joseph Murray won a Nobel prize for his work in solid organ transplant. Through her military experience, she trained at the Brooke Army Burn Center and did a microvascular fellowship, so her passion has been reconstruction. Currently, she is in private practice in Sarasota, FL where she melds both cosmetic and reconstructive surgery in an internationally known practice. In her spare time, she is a fire performer.
Stop by Eden Bar before the screening to try our Face/Off cocktails!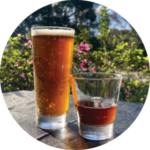 Face Palm – $10
Bulliet Bourbon with Yuengling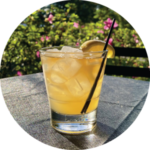 I Could Eat a Peach for Hours – $10
Crown Peach Lemonade
USA, 1997, 138 minutes, Rated R, Directed by John Woo

Upcoming Special Programs

---