---


Midnight Movies
Deep Red
Part of our 13+ Films & Cocktails of Halloween!
Italian Cut
A psychic medium (Macha Méril) is brutally murdered, and musician Marcus Daly (David Hemmings) feels a need to solve the case, since he was the one who discovered the body. Working with him is reporter Gianna Brezzi (Daria Nicolodi), who hopes for a big scoop by solving the case. When one of Marcus's own friends ends up murdered at the hands of the same killer, the resourceful pair realize they must work fast to uncover the murderer's identity or they might serve as the maniac's next victims.
Try one of our 13 Cocktails of Halloween, available at Eden Bar throughout October! Especially: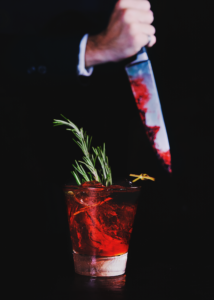 Prick of a Thorn – $10
Invited to stay at a haunted mansion? Let's hope you had the chance to get a few of these in you to calm your nerves. Gordon's Gin, Campari, sweet vermouth, and Rosemary syrup.
Italy, 1975, 127 minutes, Rated R, Directed by Dario Argento

Upcoming Special Programs

---