---


Cult Classics
A Nightmare on Elm Street 3: Dream Warriors
Part of our 13+ Films & Cocktails of Halloween!
During a hallucinatory incident, young Kristen Parker (Patricia Arquette) has her wrists slashed by dream-stalking monster Freddy Krueger (Robert Englund). Her mother, mistaking the wounds for a suicide attempt, sends Kristen to a psychiatric ward, where she joins a group of similarly troubled teens. One of the doctors there is Nancy Thompson (Heather Langenkamp), who had battled Freddy some years before. Nancy senses a potential in Kristen to rid the world of Freddy once and for all.
Try one of our 13 Cocktails of Halloween, available at Eden Bar throughout October! Especially: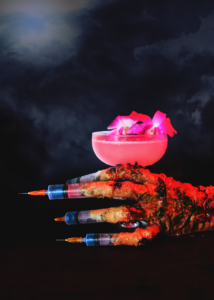 Rich and Psychotic – $10
This twisted combination of Espolòn Blanco Tequila, Berina Elderflower liqueur, lemon juice, and dry vermouth will keep your taste buds guessing as you lay yourself down to sleep. Sweet Dreams!
USA, 1987, 96 minutes, Rated R, Directed by Chuck Russell

Upcoming Special Programs

---