---

South Asian Film Festival
Chhota Cinema: New Indian Shorts 2017
Buy a Series Pass to receive discounted admission to all 5 SAFF programs, plus priority seating!
Always striving to showcase the best in cutting-edge new Indian cinema, the South Asian Film Festival is proud to present 6 incredible films from across the globe. The program includes the award-winning short DISCO OBU, COWBOY AND INDIAN, MUMBAI MORNINGS, DUTEE, FOREN, and MILES OF SAND, starring the incomparable Tannishtha Chatterjee. Audience members can vote for their favorite to receive our Audience Award.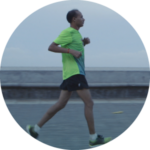 MUMBAI MORNINGS
USA, 2015, 7 MIN
DIRECTED BY VEEMA RAO, NOT RATED, IN HINDI WITH ENGLISH SUBTITLES
Southeast Premiere!
At 5am every day, Abbas Sheikh, a top ultramarathon runner, gets up to run along Mumbai's picturesque Marine Drive. By 9am, he is at work in a hot, cramped factory where he polishes jewelry for 12 hours a day.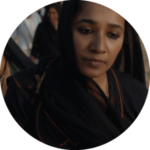 MILES OF SAND
INDIA/SWEDEN, 2017, 12 MIN
DIRECTED BY SONEJUHI SINHA, NOT RATED, IN HINDI WITH ENGLISH SUBTITLES
Working as a mourner for hire at village funerals to supplement her meager income, a single mother in Rajasthan faces an impossible dilemma when the village elders demand repayment of their loan.
DISCO OBU
INDIA, 2017, 20 MIN
DIRECTED BY ANAND KISHORE, NOT RATED, IN HINDI, ENGLISH AND KANNADA WITH ENGLISH SUBTITLES
Southeast Premiere!
A clumsy TV crew documents a day in the life of Obu, a rickshaw driver who years ago used to be a Bollywood sensation as the star of the film Disco Das.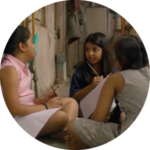 FOREN
USA/INDIA, 2017 MIN, 10 MIN
DIRECTED BY SUSHMA PARMAR, NOT RATED, IN GUJARATI WITH ENGLISH SUBTITLES
East Coast Premiere!
On a summer afternoon, in a small town, Tanu and her grandma inquire of a world outside the bounds of their home.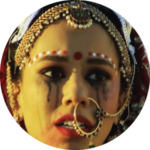 COWBOY AND INDIAN
USA, 2017, 8 MIN
DIRECTED BY SUJATA DAY, NOT RATED, IN ENGLISH
Southeast Premiere!
When a young Bengali bride collapses in the desert, a cowboy appears out of the sunset and rescues her.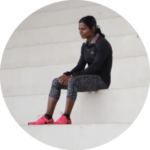 DUTEE
INDIA/USA, 2016, 24 MIN
DIRECTED BY VANESSA HUDSON, NOT RATED, IN ENGLISH, HINDI AND TAMIL WITH ENGLISH SUBTITLES
In 2014, elite Indian track and field athlete, Dutee Chand, was told she was banned from competing in sports due to naturally high levels of testosterone in her body. The shocking results forced her to fight for her dream to return to the track and compete in the Olympics.
Total Running Time: 81 Minutes

Upcoming Programming

---