---

Brouhaha
Brouhaha Program #3
Buy a Showcase Pass to save on admission to all 3 Brouhaha Programs! FREE for Enzian Members!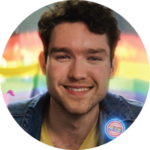 GAYDREAM
Written/Directed by Brandon L. Wilson, Produced by James Rayner, University of Central Florida, 7 min 22 sec
A young, imaginative man seeks the support of his outgoing lesbian roommate, while trying to come out to his conservative mother. Winner of the Emerging Filmmaker Award at the 2021 Tampa Bay International Gay & Lesbian Film Festival.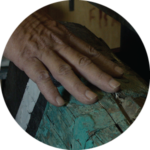 PROGRESS
Directed/Produced by Christopher Boulton, University of Tampa, 7 min 44 sec
Larry and Charlie Schiller are owners of Schiller's Architectural and Design Salvage in Tampa, FL. "Progress" traces the lineage of one of the more unusual items on offer to consider the allure of old objects, take stock of how far we've come, and ask what has been lost and gained in the process.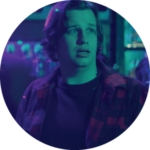 Y2K 4EVER
Written/Directed by Ramsey Haytham Khawaja, Produced by John Marcano, University of Central Florida, 8 min 14 sec
An anxious man goes to a club with his friend on New Year's Eve, 1999. When the clock strikes midnight, panic ensues.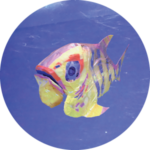 THE YES YES FISH
Co-written/Directed by Patrick Moser, Co-written by Jackson Moser, Produced by Chris Moser, Flagler College, 6 min
In this experimental short, a magic fish delivers a report reflecting on the fascist uprising in the US.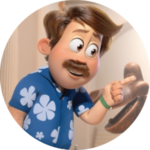 DINO BONE
Written/Directed by Jordan Power, Produced by Paul Downs, Ringling College of Art and Design, 1 min 34 sec
After seeing a suggestive fossil of two dinosaurs "getting it on", an anxious father tells his curious son a series of little white lies to avoid having "The Talk".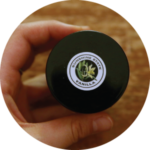 BREAKING VANILLA
Written/Directed/Produced by Hollis Rosenkranz, Florida State University, 7 min 20 sec
A global shortage of the world's favorite bean has sent vanilla prices sky-high. However, there's a new frontier for the flavor breaking ground in South Florida. Routinely represented by a counterfeit chemical, natural native vanilla is on the path to extinction, and its history is anything but plain.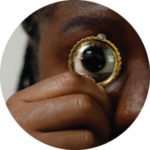 HOME BEFORE HEIST
Written/Directed/Produced by Kacie Tanea, Full Sail University, 6 min 53 sec
Billie is frustrated about not having a TV in her apartment to watch her starring role in a new commercial. It will be shown locally for one time only, and she wants to watch from a screen bigger than her phone. But she and her friend Dyllon have a plan to remedy the situation during Black Friday.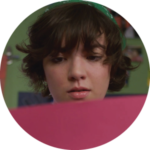 CAPTURE THE FLAG
Written/Directed by Connie O'Connor, Produced by Andrew Bourne, Florida State University, 7 min 13 sec
When a teen sports enthusiast is invited to try out for an exclusive team, she must prove she has what it takes to capture the flag.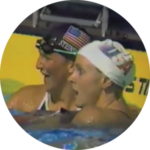 ON THE SIDELINES
Directed/Produced by Valerie L Betts, Florida State University, 8 min 4 sec
After almost 50 years of Title IX, gender discrimination is still taking place within collegiate sports. These are the people standing up for the student athletes.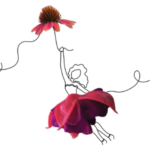 BLOOM
Written by Kahlil Gibran, Directed/Produced by Angie White, 2 min 28 sec
A mixed media look at the cycle of motherhood through the words of Kahlil Gibran's "The Prophet."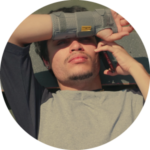 ¡OLLIE!
Co-written/Co-directed/Co-produced by Abiesel Aleed Báez, Co-written/Co-produced by Kahlil Antonio Collazo, Co-directed/Co-produced by Corey Ray Marr, University of Central Florida, 5 min 3 sec, In Spanish with English subtitles
A young Hispanic man skating his way through life faces his biggest challenge yet: Landing the ollie.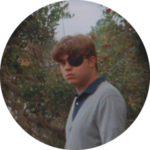 IN THE EYE OF THE BEHOLDER
Written/Directed/Produced by Sebastian Marcano-Perez, University of Central Florida, 2 min 41 sec
An experimental short film exploring memory and the search for "the one."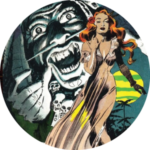 HAUNTED THRILLS
Written/Directed/Produced by Michael T. Lyddon, 25 min
A short documentary film about the lesser-known pre-code horror and science fiction comic books of the early 1950s.

Upcoming Programming

---