---


Brouhaha
Brouhaha Program #3
Buy a Showcase Pass to save on admission to all four Brouhaha Programs!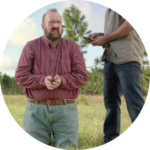 A GRAVE MATTER
Written/Directed by Dylan Thompson, Produced by Sam Richenstein, University of Central Florida,      6 min 26 sec
A kidnapping goes awry when two hit men realize they've nabbed the wrong guy.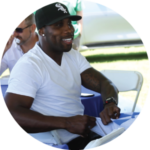 FULL CIRCLE
Directed/Produced by Raymond Knudsen, Florida State University, 7 min 30 sec
An accomplished NFL wide receiver looks beyond the football field in hopes of changing the lives of the people from his impoverished hometown of Pahokee, Florida.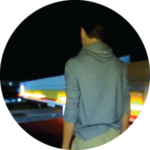 BROKEN
Written/Directed/Produced by Clay DeHart, Winter Park High School, 5 min 22 sec
"Ever has it been that love knows not its own depth until the hour of separation." – Kahlil Gibran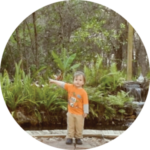 UNTITLED
Written/Directed/Produced by David Escue, Trinity Preparatory School, 4 min 29 sec
This experimental work aims to extract the very essence of its subject through the evocation of emotion aroused by the subject, rather than the subject itself.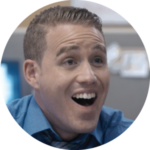 MAGIC MOUSE
Written/Directed by Luke Zammit, Produced by Annie Bravo & Austin Brown, Full Sail University,         9 min 55 sec
A lowly office employee discovers how to get revenge against his cruel boss when he receives a magic computer mouse that can manipulate the world around him.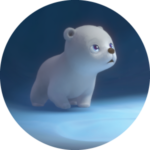 BARELY THERE
Written/Directed by Hannah Lee, Ringling College of Art and Design, 2 min 30 sec
A baby polar bear searches for his missing mother, while a force much colder than the frozen tundra searches for him.
THE HIGH COST OF CHEAP LABOR
Written/Directed/Produced by Marcela Stolzmann Moreira de Oliveira, Rollins College, 14 min 37 sec
This documentary explores the lives of Walt Disney World cast members and the struggles of their unionization efforts in Central Florida.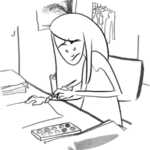 REIN IT IN
Written/Directed/Produced by Kaia Phoenix Irish, Florida State University, 3 min 5 sec
A young artist must learn to take control of a monster powered by her hatred of her own art.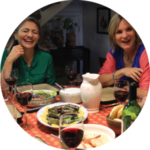 GRAPE LEAVES
Co-written/Directed/Co-produced by Dina Najjar, Co-written/Co-produced by Salem Murphy, 7 min 33 sec, Winner – May FilmSlam
A well-respected, Arab-American professor must reshape her life, and all she understood and trusted, in the wake of an unthinkable tragedy.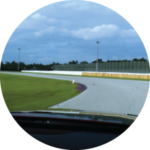 DOWNSHIFT
Written/Directed/Produced by Stephanie LaBruna, Daytona State College, 2 min
A short documentary about Carl LaBruna's passion for racing.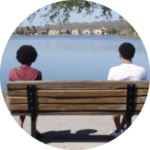 DIFFERENT
Written/Directed by Tahneek Rahman & Derian Persaud, Lake Nona High School, 4 min 59 sec
A deaf girl comes across a boy who sits on the park bench every day, but neither of them is aware of the other's differences.  Winner of the "Best of Show" and "Audience Choice" awards at the Reel Short Teen Film Festival.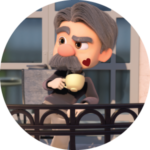 LOVE ON THE BALCONY
Written/Directed by Joshua Hyunwoo Jun & Kun Yu Ng, Ringling College of Art and Design, 3 min 55 sec
An angry, crotchety old man does what he can to ruin his oppressively lovey-dovey neighbors.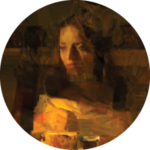 MARK
Written/Directed by Olivia Wilson, Produced by Destiny Deming, University of Central Florida, 2 min 58 sec
Mark and Adrian tacitly experience the destructiveness that their ignorance has had on their relationship.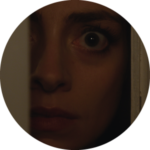 THE STRANGER
Written/Directed by Katherine Oostman, Produced by Rika Bhakta, Florida State University, 13 min 1 sec
Blake left home years ago, pain in her wake.  Now, she's returning home to make amends.  But who is this stranger claiming to be her sister?
Total Running Time: 89 minutes

Upcoming Programming

---