---

Brouhaha
Brouhaha Program #3
Buy a Showcase Pass to save on admission to all four Brouhaha Programs!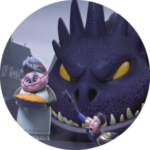 GRANDMA'S PIE
Written/Directed by Camilo Castro & Ricardo San Emeterio, Ringling College of Art and Design, 2 min 35 sec
A hungry dragon chases after an oblivious grandma who is too focused on making her favorite apple pie to notice the death and destruction going on around her.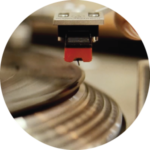 THE FLIP SIDE
Written/Directed/Produced by William Stead, Florida State University, 8 min 21 sec
Journey to St. Pete to check out the largest record store in the world and discover whether the vinyl business can sustain Bananas for another four decades.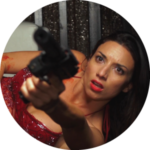 FOR LUCK
Co-written/Directed/Produced by TL Westgate, Co-written by Michelle Bretana, 7 min 41 sec, Winner – March FilmSlam
The wrong guy goes into the wrong place at the wrong time.  What could possibly go right?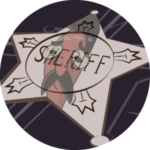 RETURN OF THE BADGE
Written/Directed/Produced by Ben Roth, Florida State University, 5 min 2 sec
When the fiercest outlaw in the West comes to terrorize his town, a timid sheriff must regain the courage to save his people.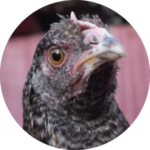 CHICKEN DINNER
Written/Directed/Produced by Abby Marcil, Winter Park High School, 2 min, Winner – Reel Short Teen Film Festival Audience Award
Madison makes a big decision when making chicken and rice.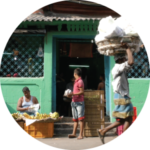 CALCUTTA KOLKATA
Directed by Hannah Mitchell & Alan De Oliveira, Produced by Ahuti Sharma & Rono Deep, University of Central Florida, 7 min 20 sec
A poem about the City of Joy from the mixed perspectives of natives (2 Indian film students) and foreigners (2 American film students).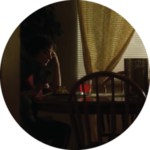 AMOR DE MADRE
Written/Directed by Wasly Castillo, Produced by Joshua Little, Florida State University, 5 min 48 sec
Feeling the pressures of his teenage years, Anthony confronts his mother about her overbearing and imposing style of parenting.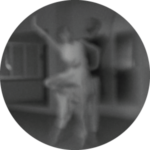 THE SOCIAL DECONSTRUCTION OF GENDER
Written/Directed/Produced by Ella Figueiredo, University of Central Florida, 4 min 39 sec
An experimental dance with the fluidity of gender.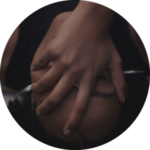 THAT'S IT
Co-written/Co-directed/Produced by Nikki Willson, Co-written/Co-directed by Jimmie Roberts, Co-written by Elijah Edmunds & Chris Greene, Full Sail University, 6 min 8 sec
A young woman is nervous about her first sexual experience and gets advice from her eccentric aunt.
MY LANDLINE
Written/Directed/Produced by Evan Barber, Florida State University, 7 min 57 sec
In the wake of Hurricane Irma's devastation, a little old landline telephone became a lifeline for the island dwellers of the Florida Keys.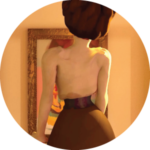 THE PORTRAIT
Written/Directed/Produced by Nicole Low, Florida State University, 2 min 6 sec
An artist awakes to find her life's work mysteriously destroyed.  To uncover the truth, Margaret must face her fears or learn to embrace them.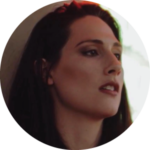 HOLLYWOOD HURTS
Written/Directed by Justine Renee, Produced by Beth Wheatley, 4 min 56 sec, Winner – September FilmSlam
A true story of a model/actress as she navigates the dark side of the entertainment industry.  Is the glamour a façade hiding secrets that lurk beyond what we call Hollywood?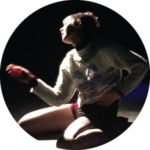 KINGS
Written/Directed/Produced by Maria Passafaro, Florida State University, 7 min 34 sec
Local Tallahassee performers, known as Drag Kings, pull a forgotten performance style back into the public eye, challenging gender norms alongside their fellow Drag artists.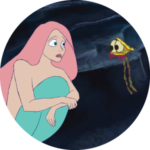 BOMB SHELL
Written/Directed/Produced by Ryland Carlin, Florida State University, 2 min 9 sec
Marina, a young mermaid, searches for the perfect bra while her scallop friend, Sheldon, offers a little more support than he signed up for.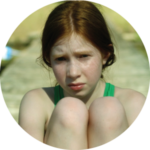 THERE'S NOTHING IN THE LAKE
Written/Co-produced by Arielle Heiman, Directed by Anthony Romaguera, Co-produced by Grayson Goga, Florida State University, 12 min 22 sec
Jaimie, the camp swim counselor, must reassure Sarah, a terrified camper, that the lake monster she dreads is only in her head—or is it?
Total Running Time: 87 minutes

Upcoming Programming

---