---

Brouhaha
Brouhaha Program #2
Buy a Showcase Pass to save on admission to all 3 Brouhaha Programs! FREE for Enzian Members!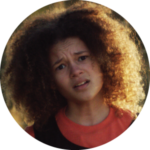 PINE MOUNTAIN OVERNIGHT
Written/Directed by Geena Marie Hernandez, Produced by William Stead, Florida State University, 13 min 38 sec
A naïve teen discovers just how hairy growing up can be when she embarks on an overnight class camping field trip, braving big rumors, big boobs, and even Bigfoot.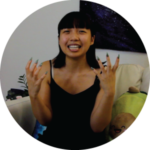 AN ABC REFLECTION
Written/Directed/Produced by Michelle Hung, University of Central Florida, 8 min 47 sec
A young American Born Chinese explores her cultural heritage and reflects on her identity.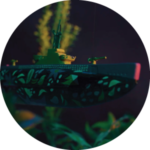 FALLING IN LOVE AT WII SPORTS RESORT
Written/Directed by Fernan Lauro Gregorio, Produced by Aileen Gonzalez, University of Central Florida, 3 min 23 sec
A music video for the band Cannibal Kids.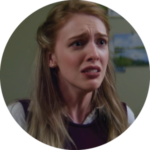 A GOOD HOME
Co-written/Directed/Produced by Noah Camenker, Co-written by John VonMutius, 8 min 47 sec
As James and Nataly grapple with their situation, we take a deep dive into the most inexplicable force in the universe – people. A heartfelt homage to Rod Serling's classic Twilight Zone series.
BARKING ORDERS
Written/Directed/Produced by Alexander Tullo, Ringling College of Art and Design, 2 min 15 sec
When the entire British Royal family tragically dies, the Queen's corgi finds himself next in line for the throne. 2021 Student Academy Award Silver Medalist for Animation!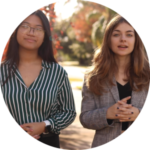 ASSEMBLY REQUIRED: THE BUILDING BLOCKS OF OUR FUTURE
Written by Katie Smith, Directed/Produced by Tammy Premchan, Winter Park High School, 6 min 4 sec
The importance of youth involvement in politics.
WHAT'S THE MATTER, SKEETER JONES!
Written/Directed by Jay Smallz, Produced by Peder Trusiak, Blake Morse, Austin Taylor Jacobs, Wilfredo Aqueron, 13 min 37 sec
Skeeter Jones, a wandering hypochondriac is on the verge of a mental breakdown. While desperately looking for help, he encounters a mysterious figure whose intention is unclear.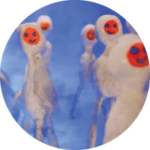 15 GIFS X 2
Written/Directed/Produced by Carl Knickerbocker, 1 min 4 sec
Another fascinating work from the filmmaker's "My Pandemic Shorts" compilation of 15 films produced between March 2020 – June 2021.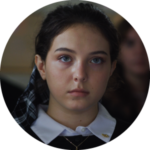 of our trespasses.
Written/Directed by Taylor Ross, Produced by Kaitlyn Corwin, Florida State University, 8 min 38 sec
A religious girl begins to question the faith she has known all her life when she discovers a secret her best friend has been hiding.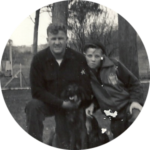 WALTER'S WORLD
Written/Directed/Produced by Corey Ray Marr, University of Central Florida, 8 min 45 sec
Walter Young, a humble man, describes the importance of time and his love for art.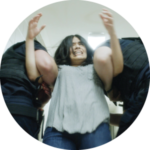 LA PERRERA
Written/Directed by Alex Thiel, Produced by Olivia Isabel Comas Wood, Florida State University, 15 min 3 sec, In Spanish with English subtitles
Inspired by the chilling and grim reality for many would-be American citizens, a Latina teenager finds herself in a detention center on the Texas border.

Upcoming Programming

---