---

Brouhaha
Brouhaha Program #2
Buy a Showcase Pass to save on admission to all four Brouhaha Programs! FREE for Enzian Members!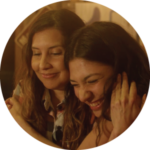 YOU AND I, ALWAYS
Written/Directed by Ellen Marmol, Produced by Alex McFry, Florida State University, 14 min 48 sec
Camilla, a young Brazilian mother, takes her free-spirited daughter, Victoria, on a road trip across Florida as a final goodbye before college.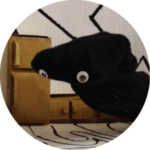 MID-SOCK CRISIS
Written/Directed/Produced by Sam Kench, 4 min 45 sec, Winner – March Film Slam
Two sock puppets face an existential breakdown upon realizing the true state of things.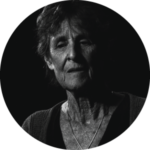 THINK ON THESE THINGS
Written/Directed/Produced by Keaton Kish, Florida State University, 7 min 38 sec
This documentary discusses a woman's experiences with death and dying, from her time working in India and Hospice care, to her own personal life.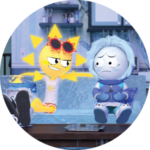 THE SUMMER & WINTER SHOW
Written/Directed by Meg Oswalt, Ringling College of Art and Design, 4 min 8 sec
Two personified seasons, Summer and Winter, find themselves as unlikely roommates in this animated 90's sitcom parody.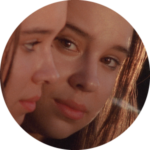 AMERICAN BOYFRIEND
Written/Directed by Helen Morales, Produced by Nicholas Kerr, University of Central Florida, 7 min
A 15-year-old girl experiences an anxiety attack while on a school field-trip to the beach.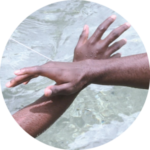 SPACEMEN
Co-written/Directed/Produced by Ney Mila, Co-written by Demi Batope, Daytona State College, 2 min
An experimental short film about two young musicians from Nigeria, Demi and Tai, who call themselves "Spacemen."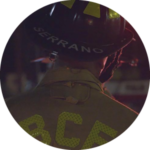 INTO THE FLAMES
Written/Directed/Produced by Carsen Jessell, Florida State University, 7 min 49 sec
Active and retired firefighters talk about their experience with mental illness and how treatment has changed over the years.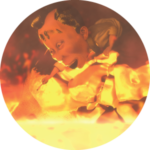 QUITTER
Written/Directed by Jeff Shea, Ringling College of Art and Design, 2 min 21 sec
A long-time smoker who's vowed to quit tries to go back on his promise, but finds that the universe is holding him to it. How far will he go before he decides it's time to kick the habit?
STAGE READY
Written/Directed by Raymond Knudsen, Produced by Tyler Knutt, Florida State University, 8 min 35 sec
An obsessed bodybuilder who struggles with personal demons and his family's lack of support soon learns that achieving perfection is all he has left.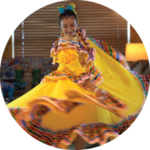 GIZELA Y ISABEL
Written/Directed/Co-produced by Michael Ferraro, Co-produced by Jake Hatch, 3 min 30 sec
An immigrant mother and her first generation daughter share how they maintain and cultivate their Mexican heritage in the United States.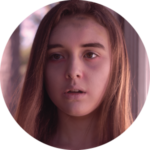 DAWN
Written/Directed by Anna DeFinis, Produced by Sasha Drummond, University of Central Florida, 10 min 10 sec
When a young woman is bitten by a zombie and decides to take her own life, she makes a surprising request of her closest companion.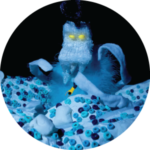 DYLAN IN DYSMORPHIA
Written/Directed/Produced by Anisha Gupte, Florida State University, 2 min 42 sec
A timid adolescent boy struggling with an eating disorder wakes up in his cereal bowl and is attacked by a beetle made of milk.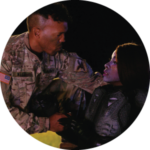 PROTECTORS OF LIFE
Written/Directed by Jameel Karim, Produced by Junyuan Guan, Florida State University, 11 min 57 sec
New recruit Jacob Webb and a US Army Special Forces team investigate a lost satellite signal. An alien encounter was not in the mission briefing.
Total Running Time: 87 min

Upcoming Programming

---