---

Brouhaha
Brouhaha Program #1
Buy a Showcase Pass to save on admission to all 3 Brouhaha Programs! FREE for Enzian Members!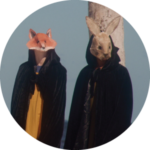 ON THE THIRD DAY OF AN INTERNATIONAL MANHUNT
Written/Directed by Costa Karalis, Produced by Grace Yao
Florida State University, 13 min 20 sec
A neat and tidy coin collector seeks to put his collection back in order while a man guilty of the worst crimes imaginable approaches his hometown.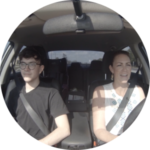 I WON'T LET YOU GET LOST
Directed by Dakota Renée, University of Central Florida, 9 min, 54 sec
Two distinct perspectives of a young bisexual trans man coming out to his mother while driving together.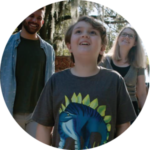 THE LOST AGE
Written/Directed/Co-produced by Tim Ritter, Co-produced by Jason Gregory, University of Central Florida, 6 min 37 sec
A boy's trip to Dinosaur World with his parents won't be the biggest or last surprise the day has in store for him.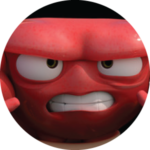 GUTS
Written/Directed by Byung Gun Park, Ringling College of Art and Design, 2 min 3 sec
Danny's getting teased because he's riding a bike with training wheels, when his inner fortitude decides it's time to toughen the boy up.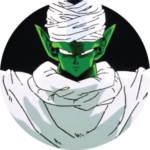 PICCOLO IS BLACK
Written/Directed/Produced by Ryan Joiner & Landon Watford, Florida State University, 12 min 59 sec
After decades of Black Americans consuming insulting misrepresentations of their culture, they find a familiar home in Japanese culture and in anime characters like Piccolo.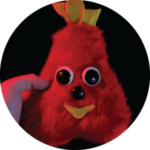 BERMUDA
Written/Directed/Produced by Dalton Markowich, University of Central Florida, 3 min 9 sec
A lowly restaurant worker is harassed by a pesky triangle.
DAYS OF GLORY
Written/Directed by Melissa Calderón, Produced by Megan Baer, Florida State University, 7 min 25 sec, In Spanish with English subtitles
Teenaged Stephanie lives with her father and her grandmother, Gloria, who suffers from dementia. Caring for Gloria can be challenging, but family is worth it.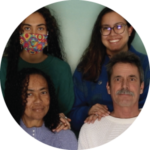 THE NEIGHBORHOOD OF DEMOCRACY
Written/Directed/Produced by Kristen Locker, University of Central Florida, 7 min
This short documentary focuses on a politically divided family's journey to accepting their differences within the household and the world around them.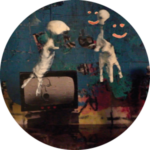 FUN WITH COLLAGE FOCUS GROUP
Written/Directed/Produced by Carl Knickerbocker, 1 min 45 sec
One of the more distinctive works from the filmmaker's "My Pandemic Shorts" compilation of 15 films produced between March 2020 – June 2021.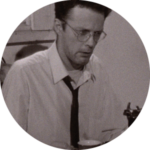 AUTHOR
Written/Directed/Produced by Nils P. Warren, 18 min
In this black and white period piece, a writer in an urban area struggles with his fears.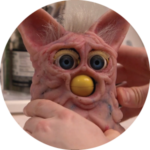 SOPHIE IN FURBYLAND
Written/Directed/Produced by Pacey Hansen, Florida State University, 8 min 6 sec
Once Sophie received the internal workings of a Furby and had an idea, the way people looked at the toy would never be the same.

Upcoming Programming

---