---


Brouhaha
Brouhaha Program #1
Buy a Showcase Pass to save on admission to all four Brouhaha Programs!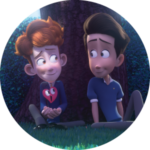 IN A HEARTBEAT
Written/Directed by Esteban Bravo & Beth David, Ringling College of Art and Design, 4 min 5 sec
A closeted boy runs the risk of being outed by his own heart after it pops out of his chest to chase down the boy of his dreams.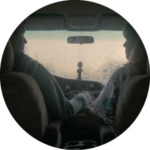 BOBBLEHEAD
Written/Directed by James Stacey, Produced by Bryce Maschino, Full Sail University, 9 min 40 sec, Winner – March FilmSlam
A family goes through the ups and downs of life in the front seat of their car, always accompanied by the bobblehead on the dashboard.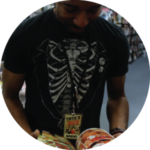 TATE'S
Directed/Produced by Nicole Low, Florida State University, 6 min 59 sec
At the age of 17, Tate Ottati opened TATE's: Comics.  The South Florida store has become a destination for all things pop culture.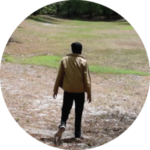 THE HUNT
Written/Directed by Justin Whittingham, Produced by Luke Sand, Winter Park High School, 6 min 48 sec
What seems like a lucky break for teenager Blake Lansing begins to develop into the wildest day of his life.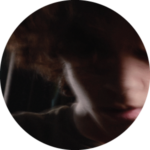 RIPPLES IN THE VOID
Written/Directed/Produced by Joshua Gerstein, Trinity Preparatory School, 1 min 52 sec
An experimental reflection on the nature of consciousness and reality.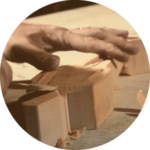 SEARCHING FOR THE BOBSCAR
Directed/Produced by Brandon Knack, Florida State University, 7 min 26 sec
The filmmaker goes on a journey to discover what happened to a sculpture his great grandfather personally hand carved for legendary entertainer Bob Hope.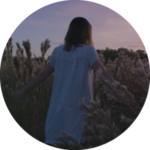 FORGET ME NOT
Written/Directed/Produced by Sarah Ballard, University of Central Florida, 5 min 11 sec
An exploration of the natural complexities within a maternal relationship, or lack thereof.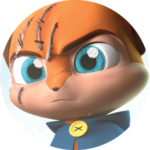 PLUSH ASSASSIN
Written/Directed by Anca Mihai, Ringling College of Art and Design, 2 min 22 sec
In a little girl's room, a plush fox fights against a villainous cat in order to protect its fellow toys.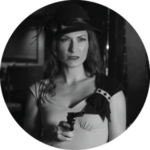 SHADOWS IN THE DARK
Co-written/Directed /Produced by TL Westgate, Co-written by Michelle Bretana, 7 min 23 sec, Winner – January FilmSlam
What happens when a small town theater troupe makes their own film?  Find out in this film noir spoof of the private eye genre.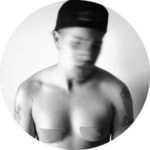 MANSCAPING
Written/Directed/Produced by Taylor Attebery, Daytona State College, 2 min 23 sec
This short documentary provides a brief peek into the life and true identity of the filmmaker, a transgender man.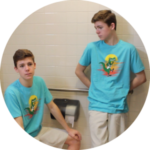 BORROWED TIME
Written/Directed/Produced by Reese Bobo, Lake Highland Preparatory School, 11 min 11 sec
A student steals a time machine from his school's science department, although every attempt to use it causes his situation to spiral out of control.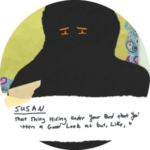 THE WEDNESDAY SESSIONS
Written/Directed/Produced by Erin Smyth, Florida State University, 4 min 49 sec
A "documentary" about monsters in group therapy.  They're just people.  Don't judge…much.
MUNCH
Written/Directed/Produced by Sebastien Cook, Stetson University, 3 min 28 sec
An overworked, hungry college student's journey for food takes a dramatic turn.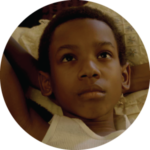 MAMA I WANNA MARCH
Written/Directed by Malcolm Baity, Produced by Matthew Robinson, Florida State University, 15 min 8 sec
Amidst an atmosphere of racial turmoil in 1968 Memphis, a young black boy attends Dr. Martin Luther King Jr.'s final speech against his family's wishes.
Total Running Time: 89 minutes

Upcoming Programming

---